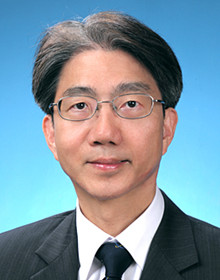 Prof. Joseph H. W. Lee is Senior Advisor to the President and former Vice-President for Research and Graduate Studies (2010-2016), the Hong Kong University of Science and Technology (HKUST). Prof Lee is a native of Hong Kong and received all his university and postgraduate education at the Massachusetts Institute of Technology (1969-1977).
In 1980 he joined the University of Hong Kong (HKU) where he became Redmond Chair Professor of Civil Engineering in 1995. At HKU, he was Dean of Engineering from 2000 to 2003, and Pro-ViceChancellor and Vice-President (Staffing) from 2004-2010.
Prof. Lee is recognized internationally for his contributions in hydraulic engineering – in particular the theory of buoyant jets and its applications to environmental engineering. He is the recipient of numerous awards that include the ASCE Hunter Rouse Hydraulic Engineering Award (2009), the Hilgard Hydraulic Prize (2013), the China State Scientific and Technological Progress Award (2010), and the Croucher Senior Research Fellowship (1998). He is a Fellow of the Royal Academy of Engineering and the Hong Kong Academy of Engineering Sciences. He was bestowed Honorary Membership by IAHR in 2015. Prof. Lee has served on many international advisory bodies and as an independent expert on numerous hydro-environmental projects.
» Report misspelling and misinformation, please write to iahrBeijing@iahr.org