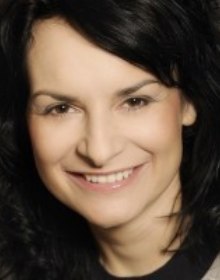 Katarzyna Dziamara-Rzucidlo, Human Settlements and Infrastructure Senior Specialist in GCF, has over 20 years of experience in structuring and delivering sustainable solutions financed by Multilateral Development Banks (MDBs) and the EU programmes, including: EIB, World Bank Group, EBRD, Nordic Investment Bank, Council of Europe Development Bank (CEB) and Horizon 2020. Her experience covers the following areas: water, energy, transport, telecommunication, digital, integrated urban and coastal infrastructure, as well as innovations commercialization. Katarzyna was involved in design and responsible for implementation of blended financial vehicles covering majority of presented areas. She has experience in both mitigation and adaptation aspects of climate change response.
Katarzyna worked at EIB and delivered senior level advice working at the PwC EU Account as well as the EY Global Account. She served as a Board Member representing the Polish government at the EIB Board of Directors and the CEB Administrative Council.
Currently, Katarzyna leads Human Settlements and Climate-resilient Infrastructure result area in the Green Climate Fund, shaping transformative interventions to strengthen the resilience of countries and communities against increasing climate hazards around the globe.
INTERNAL NEWSLETTER:
There is still a fragmentation of efforts regarding climate resilient infrastructure which can lead to sound projects development. From scientific solutions, through construction standards for certain strength of climate hazard, to project design – a clear process should be defined to enable project promotors to structure financeable endeavors. Major knowledge and resources gaps defined in the process should be addressed and the private sector involved.
» Report misspelling and misinformation, please write to iahrBeijing@iahr.org