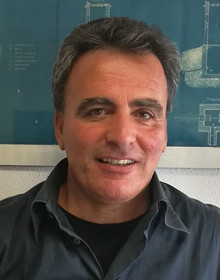 Since 2003 He is Full Professor at Politecnico di Bari. He was Dean of the Engineering Faculty of Taranto from 2006 to 2009 and member of the board of directors of the Politecnico di Bari from 2014 to 2018. He is the cofounder and CEO of the start-up company IDEA-RT. Since 2008, He is Honorary Visiting Professor of the University of Exeter.
His main research activity includes modeling and management of water distribution networks and data-modelling using Artificial Neural Networks, Support Vector Machines and Evolutionary Polynomial Regression EPR.
On 2004, together with Prof. Savic, He invented EPR, which is a data-modelling symbolic technique based on Genetic Programming paradigm. EPR is today used all over in the world in different fields. Since 2016, He is Editor in chief of the Journal of Hydroinformatics.
He was Chair of the Hydroinformatics IWA-IAHR-IAHS Leadership Team from 2016 to 2018.
He authored of about 70 papers in WoS journals related to the topics of Artificial Intelligence, Complex Network Theory and Water System analysis, planning and management. Finally, He received more than three thousand citations in SCOPUS with the H-index equal to 30.
» Report misspelling and misinformation, please write to iahrBeijing@iahr.org