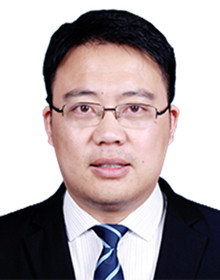 Professor Chunhui Lu is the executive vice-president of the Yangtze Institute for Conservation and Development and the vice director of the State Key Laboratory of HydrologyWater Resources and Hydraulic Engineering at Hohai University in China. Chunhui's research group study fundamental mechanisms of groundwater flow and solute transport in aquifers with complex hydrogeological conditions, evaluate natural and anthropogenic impacts on groundwater quality and quantity, and explore effective management strategies that can better meet the challenges of sustainable groundwater use.
He has published over 80 peer reviewed journal papers (including 1 in Nature Climate Change, 1 in Geophysical Research Letters, 17 in Water Resources Research, 12 in Journal of Hydrology, 11 in Advances in Water Resources, 2 in Environmental Science & Technology, and 2 in Water Research).
He is a recipient of Vice-Chancellor's Award for Early Career Researcher from Flinders University (AU), the Research Award from the Australian National Center for Groundwater Research and Training (AU), and the Fellowship of the One Thousand Young Talents Program from the government of China. Chunhui serves as an associate editor of Journal of Hydrology, and a leadership team member of the IAHR Global Water Security Working Group.
» Report misspelling and misinformation, please write to iahrBeijing@iahr.org